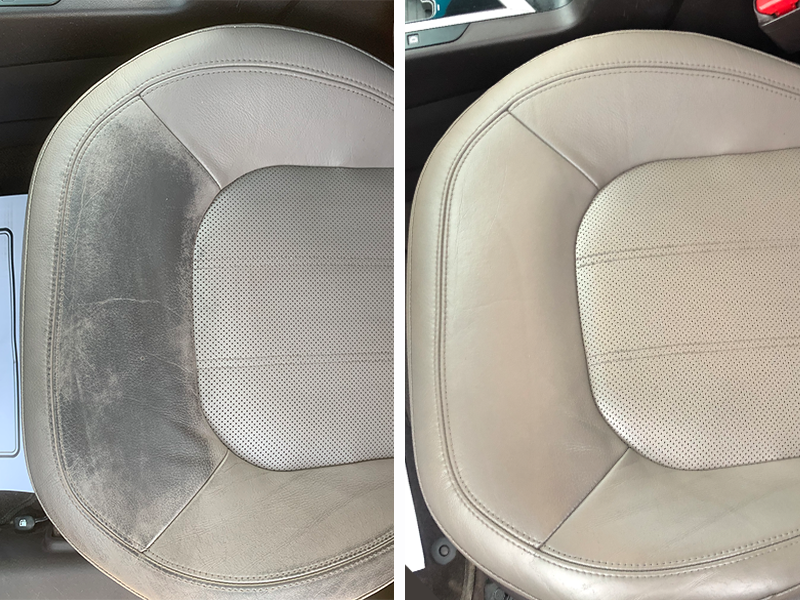 Interior Repairs
We've seen it all when it comes to interior repairs. Our interior specialists are trained and dedicated to getting the job done right.
We can completely repair or reduce the appearance of:
Burn Holes
Hard Surface Fading
Cracks in Plastic or Rubber
Worn Steering Wheel
Worn, Stained, or Damaged Carpet
Rips and Tears in Upholstery
Leather Repairs
Our specialists can handle more than a basic rip or tear. If a repair cannot be made, we offer full services for panel or part replacement.
Stop in today for a free estimate or use our online estimates!!
Frequently Asked Questions
Q. Can you fix burn holes?
A. Yes. See the services tab for more information on interior repairs!
Q. Is this a good service for lease turn-ins?
A. Yes, it is a great service for lease turn-ins. We are able to save you money on costly repairs prior to turning your vehicle in after your lease is up. 
See the Services tab for more information on Lease Turn-Ins.
Q. Do you provide bulk discounts for dealerships?
A. Absolutely. We provide a range of contract services to all types of auto dealerships looking to keep their inventory in top shape. The best part is that we will schedule trips as often as our dealership client requires to handle the entire lot on site.
Click the dealer tab for more information or call the shop at 330-252-9011.
Ultragloss Family Divisions