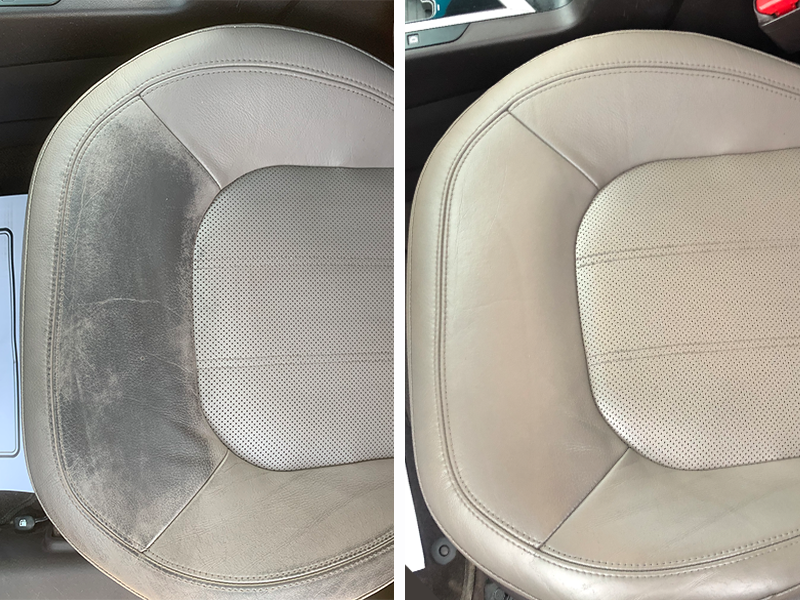 Interior Repairs
Check with your local dealership to find out if they are an Ultragloss Authorized service location! Services include burn holes, hard surfaces, carpeting, upholstery, and leather. For more detailed information about each service offered, click here.
Types of Interior Repairs
Burn Hole Repairs
If you are a smoker or perhaps the previous vehicle owner was a smoker, chances are you've experienced some burn holes. Burn holes appear in many places throughout your vehicle and no matter where they show up, we can fix them.
Carpets, seat covers, and headliners do not need to be replaced when they have a burn hole. We take care of cloth, vinyl and leather repairs.
Our interior repair specialists have the experience and precision necessary to completely repair or reduce the appearance of unsightly burn holes in any area of your car, including hard surfaces.
Hard Surfaces
Our Interiorz technicians can handle fading due to the sun's UV rays, cracks, cigarette burns, or any number of other damages that can affect the hard surfaces of your vehicle. Cracks in plastic or rubber, fading dashboards, and interior panels can be restored to their factory condition, bringing out their original vibrant color.
Our wide variety of services can repair damage and restore the hard surfaces of your interior.
Carpet Repair
Automotive carpet repairs are easy and affordable. Our automotive interior repair team can fix stains, fading, tears, burn holes, and much more.
Permanent stains and fading carpet can be remedied with our successful color-matching dye techniques. Our interior repair specialists use high-quality products in conjunction with their craftsmanship to properly repair rips, tears, and bring new life back into your vehicle's carpet.
Upholstery Repairs
Automotive upholstery repairs are significantly less expensive than replacement. We see the inside of our vehicles a lot, those annoying rips and tears can grow quite irritating. Damage to upholstery such as burn holes, rips, or tears can be repaired in as little as one day.
Our interior repair services are affordable. These services are especially helpful for lease turn-ins. We know what to look for and can save you a lot of money on repairs before turning in your vehicle.
Leather Repairs
We offer affordable leather and vinyl repair services to recondition and repair leather surfaces throughout your vehicle. Our automotive leather repair service restores the damage to your leather, adding value to your vehicle.
Most commonly, people use our leather repair services prior to a lease turn-in because our services are more affordable than the competition.
Remove Odors
From smoke to pets and more, our specialists will remove odor causing bacteria from your vehicle's interior.
Ultragloss Family Divisions