This was the third year some of the Ultragloss crew went down to Goodguys PPG Nationals in Columbus, Ohio.
We entered the 1972 Chevy C-10 pickup on air with a true blue pearl paint job.
We entered a 1964 Chevy Nova with a 383 Stroker Motor, shaved body lines, custom hood, and a candy paint job.
A 1965 Chevy Nova with a Modory Sour (green) paint job and a 406 small bloc motor was entered.
The 1968 Chevy Suburban on air with a custom interior (Matt of Interiorz did himself).
The Suburban had some trouble getting down to Columbus.  Matt Hanna of Interiorz and his wife, Jen, threw a water pump hub on the way down.  It destroyed the radiator, fan, and water hub.  Between Ultragloss and Summit Racing & Equipment, we were able to get them back together.  Jen said, "Our Ultragloss family was right there to help get it off the highway and put it back together without one single complaint.  Out hotrodder friends back home dropped everything to look up parts, get a list together, and make sure we had everything we needed to get the burb back together. We had parts from Summit on hand in hours.  Thanks for all the help guys.  You rock!"
Despite some of the misfortune, the whole Ultragloss family had a great time!
The burnouts at Quaker Steak & Lube in Columbus seemed to be one of the favorite events of the weekend.
The 1964 Chevy Nova had a really nice burnout too.
Everyone always enjoys the Goodguys Autocross.
Jen Hanna got to drive the Summit Racing and Equipment trailer in the Manufacturer's Midway after it made its debut on the Autocross.
Matt Hanna got to ride shotgun on the Autocross with Al Noe from Summit Racing Equipment.
Ultragloss shop manager, Toy Snyder, also got to ride shot gun.  He was in a Camaro.
And of course.. Walking around the show we saw a lot of really cool vehicles!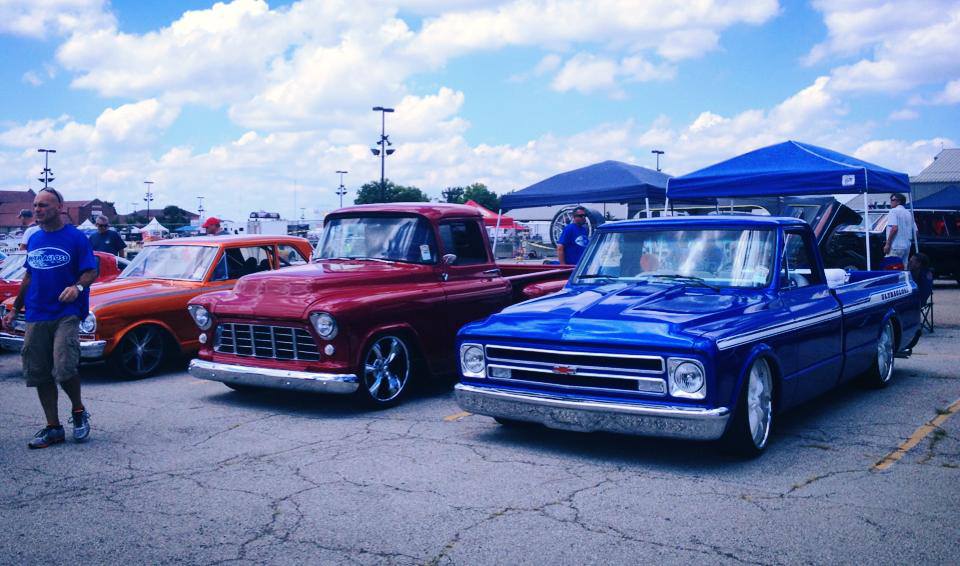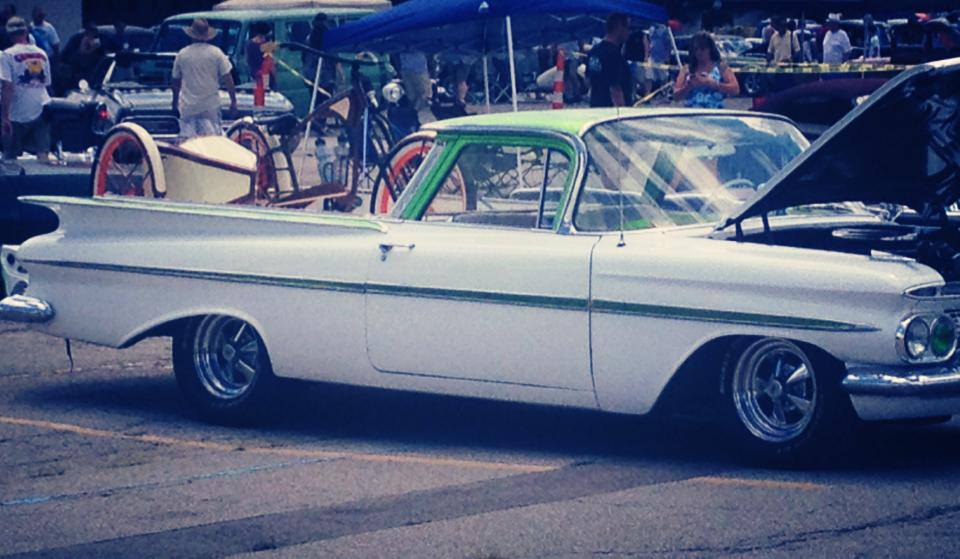 Can't wait for next year!!