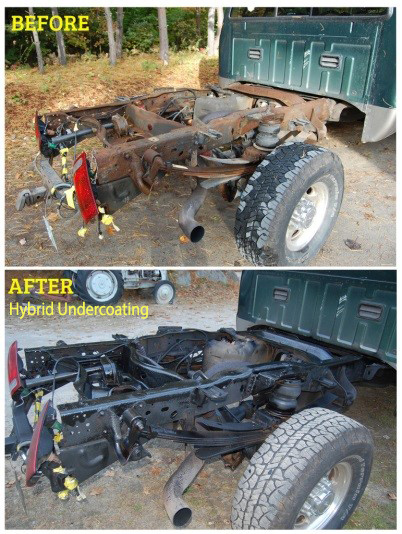 Undercoating – Better Than Oil Spray
Ultragloss Undercoating will protect your vehicle against damage caused by salt, liquid de-icing, winter driving conditions, severe temperature changes and acid rain.
Undercoating is available in both clear and black. Our undercoating process is designed to penetrate the seams and cavities of your vehicle. It will eliminate moisture and maintain a dry condition to the inner panels while fighting corrosion.
No-drip formula designed to penetrate the seams and cavities, therefore, preventing rust and corrosion
No nasty lingering smell like oil spray
Available in black or clear
Protect your vehicle investment
Ultragloss Family Divisions