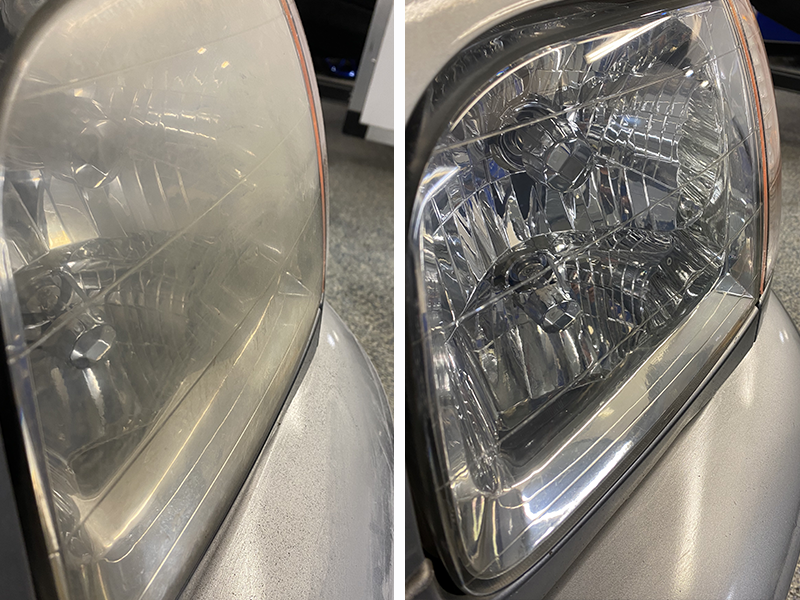 Headlights
Ultragloss offers quality headlight restoration services to transform cloudy headlights to their original condition. Headlight restoration is an affordable alternative to costly replacement and our specialized process lasts. We're not just going to clean it up and mask the source. We're going to repair and restore the headlights.
Our specialized process uses PPG clearcoat with UV Protectant in it. This clearcoat is what is on your vehicle now protecting your paint. We don't just clean them up and wipe store-bought product over them that does not last. We perform a lasting quality repair.
There are many reasons you should get your headlights restored. For starters, it weakens your nighttime visibility. When your headlights are foggy, the light projected is dimmer.
Speak with an Ultragloss Appearance Specialist to see what option is best for you.
Ultragloss Family Divisions