A lot of people ask me questions about Ultragloss pricing. The biggest one: why does your automotive detailing pricing vary?
If you walk into any body shop the estimate will vary. Sure there's bottom figures to go off of, but depending on the damage and the exact location, the car, etc.; a technician has to thoroughly evaluate the damage.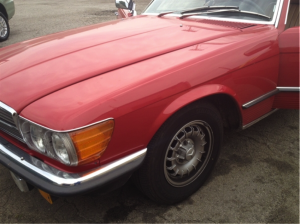 I feel the same way about details. Why should someone who gets a regular detail, whose car probably isn't that trashed have to pay the same price as the person who hasn't done anything to their interior in years? Why should the person whose exterior has just been subject to every day driving have to pay the same price as the person who just took their vehicle off-roading?
The answer: they shouldn't.
Another reason we do this is based on the customer's individual needs. We're not a shop for quick wash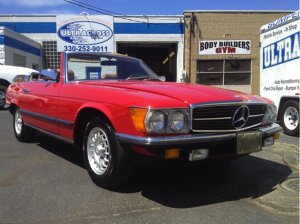 job, that's not what we do. Our exterior details are meant to restore. Our various detail options treat different exterior conditions. Some cars are older and the color is fading. Why pay for an expensive paint job when we can restore the factory paint, touch it up. We have different options for protecting the paint after service.
Depending on the person's budget we can accommodate their needs. We have sealants that last a year, waxes that last a few months, and protection film that has a lifetime guarantee and is virtually invisible to the naked eye.
Bottom line: we focus on the customer's needs and work with them. We specialize in what we do and we ensure that our customers get the best value for superior services.
Here is a recent before and after from our top detailer, Dave B.  This is why people choose Ultragloss.  Notice the dull, faded paint.  Then notice how we restored the paint and gave it a good shine.
Sincerely,
Steve Marble
Founder, Ultragloss